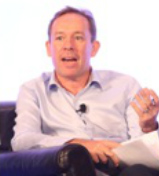 Hugh Terry, the founder of The Digital Insurer, is an experienced insurance professional with more than 20 years' experience in the Asia Pacific region covering insurance companies, business consulting as well as successful set-up and exit from his own businesses. Hugh is an actuary by profession.
The Digital Insurer is the world's largest knowledge and community of more than 30,000 professionals who are interested in working together to accelerate the digital transformation of insurance.
Hugh's personal business objective is to help insurance and technology companies create and execute innovative business development strategies. Central to this is to anticipate and leverage trends in digital technologies as these are having a profound impact on existing business models as well as opening up new opportunities.