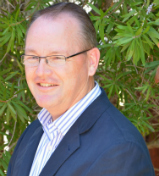 Andrew has worked in the insurance industry for over 30 years and has been involved in technology in insurance for most of that time. Following an initial period in line new business and underwriting functions, in the mid-90's he joined a small team working on underwriting rules engines. Today that would have been labelled InsurTech!
Since then he has had operational and business development responsibilities which have included Africa, Asia, Europe, North America / Caribbean and the United Kingdom. In 2006 he assumed global responsibility for Swiss Re's underwriting automation product based in London. There, Andrew was instrumental in authoring and implementing a new strategic product direction which recognised and exploited the value of detailed, risk-focused underwriting data across the policy life-cycle.
Since establishing 4Thawt Consulting in 2013, he has executed projects including rules authoring teams' (re)establishment and training; designing and implementing new channels and systems enhancements; advice on data utilisation; systems selection and RFP design.
Andrew is now also driving the establishment of The Digital Insurer's Africa footprint and speaking on the role of Technology in transforming the insurance industry.
Most recently he was instrumental in establishing TDI's InsurTech Directory a global platform to connect insurers and other interested in InsurTech with InsurTech solution providers, thereby making it much easier to learn about InsurTech solutions and helping to accelerate the digital transformation of insurance.
He firmly believes that digital insurance is a necessity to unlocking the untapped insurance markets, through which uninsured communities can benefit from relevant and meaningful financial protection that insurance provides.