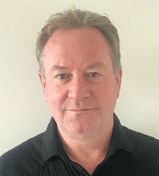 Simon Spratt
Simon is joint founder and CEO of HaelthTech who has 32 years of IT industry experience in marketing and business development capacities, most of which was within Asia. In addition to senior technical roles, Simon worked internationally for a large part of his career holding executive marketing and advisory roles in the Asia-Pacific Region.
HælthTech is an advanced software company specialising in highly cost effective, flexible, cloud-based and mobile health insurance and risk management systems for individual, insured group and self-insured schemes. HælthTech operates across Asia with offices in Singapore, the Philippines, Indonesia, Hong Kong, Thailand and New Zealand.
HælthTech is revolutionising legacy health insurance systems with automated and scalable solutions that streamline complex, critical and time-consuming processes. HælthTech's Omni Group Health system using cloud-computing technology has been built for health insurance providers, helping them to manage risk, provide administrative efficiencies and reduce loss ratios.