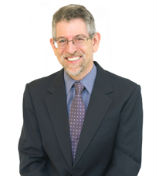 Head of High Net Worth
Regional Chief Underwriter – Asia-Pacific, Middle East and Africa
Colin Ryan joined Munich Re Singapore in 2007. He has 40 years of experience in the life insurance industry.
Colin is responsible for shaping and controlling underwriting philosophy across all of MR's Asia-Pacific business units.
In addition he is responsible for developing and marketing Munich Re's HNW business proposition, and all aspects of HNW risk management.
Before arriving in Singapore, Colin worked as a direct office chief underwriter in the UK. He moved to Germany to join Munich Re's head office risk management team in 1999. Since 2002 he has been based in various parts of Asia.
Experience
Risk management – Colin developed his life insurance skills in new business operations, agency management, technical underwriting and life and disability claims-handling during 20 years in the UK.
Process consulting – from 2002, Colin was invited to South Korea to spend 2 years working wholly onsite with a leading Korean life insurer. During this period he developed and refined the "Atlas" process consulting concept, for which he continues to be responsible at a management level. In 2005 he moved the Atlas concept to India, and delivered several successful projects to major life offices.
Chief Underwriter – in 2007 Colin relocated from Mumbai to Singapore to lead MR's underwriting service proposition for Asia Pacific, Middle East and Africa.
Head of High Net Worth - Since January 2016 Colin has headed up MR's specialist HNW team based in Singapore. His current role is focused on expanding MR's HNW business, including client management and technical assessment of jumbo risks, where sums assured regularly exceed US$ 100 million per life.