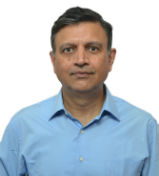 General Manager GIC Re
Mr Devesh Srivastava, General Manager at GIC Re is a post-graduate in Physics from St Stephen's College, University of Delhi. He also completed his post graduate degree in management from the Management Development Institute (MDI) Gurugram in 2008.
He majored in marketing and was awarded gold medal for his academic performance in MDI.
Mr Srivastava has over 30-years of experience in the insurance industry. He began his career with Oriental Insurance Company Limited at Delhi. Subsequently in 1999 he moved to GIC Re.
During his stint at GIC Re, Mr Srivastava has all along worked in the reinsurance department and has handled all speciality lines of aviation, marine hull and cargo, Oil & Energy, miscellaneous and liability.
In 2013 he moved to London to head the UK branch of the Corporation. While at London, Mr Srivastava was instrumental in setting up of the GIC Re's Lloyd's Syndicate 'GIC Syndicate 1947' at Lloyds of London.
Mr Srivastava returned to India in June 2018 and presently overseas the departments of Human Resource & Training, Re-Insurance Worldwide (RIWW), Health, Corporate Communications, CMDs Secretariat, Innovation Centre, Ministry & IRDAI matters at the Corporation's head office in Mumbai.