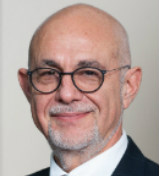 After more than 20 years in a busy private and public hospital practices in Sydney, Australia, Newman joined RGA in September 2012 and local life insurer CommInsure in February 2014. He is an accredited medical specialist in both Psychiatry and Pain Medicine, and also had 3 years accredited training in Rehabilitation Medicine. He continues a weekly commitment as a senior visiting medical officer and Clinical Senior Lecturer at the Michael J. Cousins Pain Management and Research Institute of the University of Sydney, at the Royal North Shore Hospital inn Sydney, and continues a small private practice.
Until recently he was the Chair of the Committee for Examinations of the Faculty of Pain Medicine of the Australian and New Zealand College of Anaesthetists and also serves on the Board of that organisation. He has been an examiner for the Royal ANZ College of Psychiatrists. Up until recently, Newman served as a board member of the advocacy group PainAustralia and is a panel member for the NSW Medical Council & Medical Tribunal.
In addition to a long experience of assessing and treating recipients of insurance benefits in the clinical setting, he has had considerable experience as an independent assessor, providing opinions for courts, tribunals and insurers. He trained as an assessor of permanent impairment for both WorkCover (NSW) and the NSW Motor Accident Authority, has been an Authorised Report Writer for the NSW Victims of Crime Tribunal, and is an accredited medical specialist (AMS) for the NSW Workers' Compensation Commission.