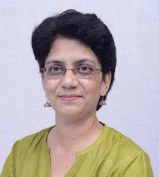 Dr Asha Sapre is working as a Medical consultant for Swiss Re in India since 2004. She is an integral part of Life and Health Medical Officers Team for Asia including ANZ and brings comprehensive inputs from her experience in clinical medicine.
In this role, she provides case-related Underwriting and Claims services and Medical Underwriting related training to internal staff and external clients. She is a regular speaker at Swiss Re and industry seminars.
She is actively involved in Products related work and has done Evidence Based Ratings projects.
Asha has completed her Undergraduate and M.D. (General Medicine) from the University of Mumbai and is an Associate of the Insurance Institute of India.
She is a member of the Organizing committee for ICLAM 2019 and is actively involved in the scientific committee of the conference.