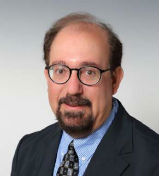 ALLEN M. KLEIN
FSA, MAAA
Principal and Consulting Actuary

Al is a principal and consulting actuary with Milliman's Buffalo Grove / Chicago office. He joined the firm in 2009. Al's primary responsibilities include industry experience studies and helping clients with mortality, longevity, and underwriting related issues. This may involve product development, assumption setting, and mergers and acquisitions. Al's expertise on mortality and underwriting includes traditional products, simplified issue, final expense, older age, and preferred.
PROFESSIONAL DESIGNATIONS
Fellow, Society of Actuaries
Member, American Academy of Actuaries
EDUCATION
BS, Actuarial Science and Finance, University of Illinois, Urbana
EXPERIENCE/AFFILIATIONS
Prior to joining Milliman, Al worked for a large stock life insurance company where he was responsible for experience studies across all lines of business. He has also worked for other life insurance companies, a reinsurer and consultant, where he has been responsible for strategic planning, product development and traditional reinsurance.
AWARDS
A SOA 2017 Outstanding Volunteer First Place SOA Product Development Section Call for Essays (2018).
Al is a frequent speaker and currently involved with a number of industry activities, including:
Co-Vice Chair of the Mortality Working Group (MWG) of the International Actuarial Association
MWG Chair of the following activities/projects:
Research
Underwriting practices around the world
Future drivers of mortality
Older age mortality
Other MWG activities:
e-cigarettes
International Cause of Death Trends
Society of Actuaries (SOA) Longevity Advisory Group
Chair of the SOA Underwriting Issues and Innovation Seminar Planning Committee
SOA Life Insurance Mortality and Underwriting Survey Committee

Chair of the Predictive Analytics and Accelerated Underwriting Survey Subcommittee

2015 SOA Valuation Basic Table Development Team

Joint American Academy of Actuaries (AAA) / SOA Underwriting Criteria / Relative Risk Tool Development Team

Participant in DELPHI studies on Accelerated Underwriting and Mortality Improvement

Actuaries Longevity Illustrator Development Team

Longer Life Foundation Advisory Board